Save 5% On Monthly Coffee Subscriptions

Every Coffee Purchase Makes A Difference

All proceeds support people in need around the world
COFFEE THAT MAKES A DIFFERENCE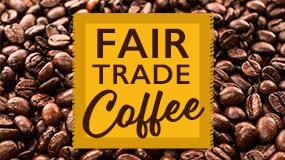 Fair trade coffee provides a sustainable living to the growers who produce it, and we give proceeds from the sale of Saint Basil coffee to missions that serve those most in need.
All proceeds from your coffee purchase and/or donation support social justice initiatives and helps our sisters and brothers most in need lift themselves out of poverty.
For best taste and flavor, Saint Basil coffee is fresh roasted and packaged only when the customer orders it. Short of standing in line at the coffee roaster, it's the freshest coffee you can buy.